Virtual International plain language conference (2020) – Access for all : Plain Language is a Civil Right – Part 1
Virtual Event
13 - 15 October 2020
Get tickets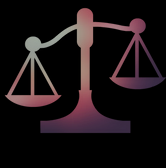 Three days virtual conference dedicated to using plain language to break down barriers in society. We will explore five stories or themes that show how plain language can increase access, justice, and transparency for all.
Co-hosted by Clarity, the Center for Plain Language and PLAIN.
Register now! Over 500 high-level professionals attended Clarity's 2018 international conference in Montreal, including dozens of judges and other legal professionals.